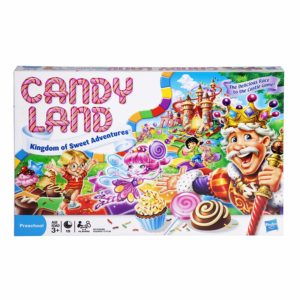 Ages 3 & Up
For 2-4 players
15 minute playing time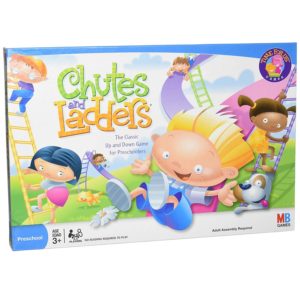 Ages 3 & Up
For 2-4 players
Practice Counting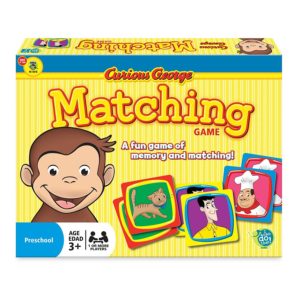 Ages 3 & Up
For 1 or more players
15 minute playing time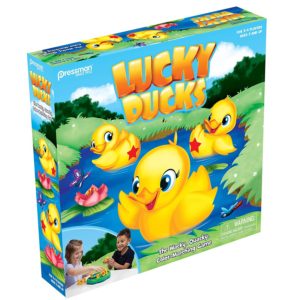 Ages 3 & Up
For 2-4 players
Memory and Matching Game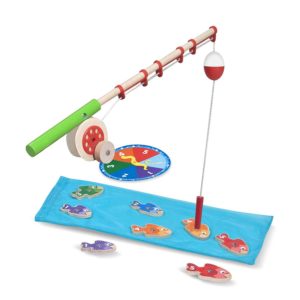 Ages 3 - 5
For 1 or more players
Tool for Learning
---
Choose the Best Board Game for 3 Year Olds
Customer's Choice: the Best Rated Board Games for 3 Year Olds
16 users answered this survey. Please help us improve this review!

31.25% of users selected Candy Land, 6.25% selected Chutes and Ladders, 12.5% selected Curious George Matching, 31.25% selected Lucky Ducks and 18.75% selected Melissa & Doug. Every month we analyze your answers and change our rating.
---
Board games for little children are important due to many reasons. The age when is recommended to introduce a child to board games is changing: now there are games for children aged over 2-3 years. But what are the criteria for choosing a tabletop game for such a small child? The range of titles is quite large, and it is easy to get lost (especially if the parents are inexperienced gamers).
Criteria for choosing the board games for 3-year-olds
First of all, you should take care of the safety of the child. Kids at this age all try to taste everything – so the details of the game should be large enough that they cannot be swallowed. For the same reason, the game's materials must be natural: dense wood, cardboard, and only hypoallergenic dyes. That is why it is important to pay attention to the manufacturer: U.S. companies care about their product quality, which is not the case with the so-called cheap replicas. That is why it is better to buy original board games.
The next thing you should pay attention to is the design. 3-year-olds usually pay attention to bright things. As a rule, all the games for small kids are designed with this feature in mind: bright colors and simple, understandable rules with large pictures.
Another important criterion is the variability of rules. Agree, a tabletop game that provides different levels of complexity or various versions of the rules for the same set of components, much longer than a similar game with only one version of the rules. Of course, you can come up with your own rules and even mix different games.
At this age, children can hardly concentrate yet, it's difficult for them to keep their attention longer than 10-15 minutes. So, it is important that the picked games do not take much time.
Usually, board games designed for 3-year-old kids must be aimed at developing:
attention span;
visual memory;
fine motor skills;
interpersonal skills;
speech;
Jenga-Game.Com picked top 5 best board games for 3-year-olds:
Candy Land is good for the age of over 3 years. Each session lasts no more than 15 minutes. Great for the team of 2-4 players;
Chutes and Ladders is practice counting, for the teammates aged over 3 years old;
Curious George Matching is good for solo or team play. Every session lasts only 15 minutes;
Lucky Ducks is a memory and matching game, for 2-4 players;
Melissa & Doug is also good for solo and team play. A great tool for learning;
What games can you recommend for 3-year-olds? Please share your favorite tabletop titles for small children in the comments. Subscribe to our newsletter to email and get the notifications about the updates from Jenga-Game.com!
Video Tutorial: Chutes And Ladders Gameplay
---