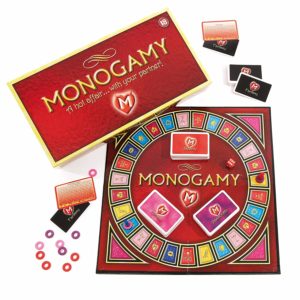 400 seductive ideas
Three levels of play
50 Fantasy Cards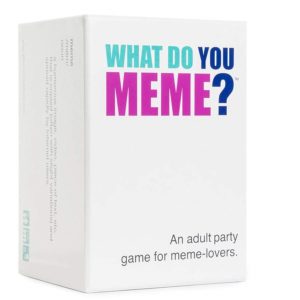 Not intended for Children
For 3-20 players
30-90 minute playing time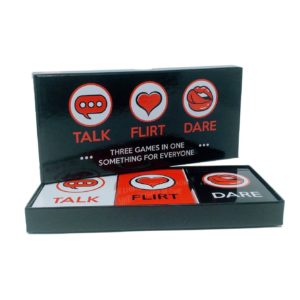 Perfect Gift
Three levels of play
No Complicates Rules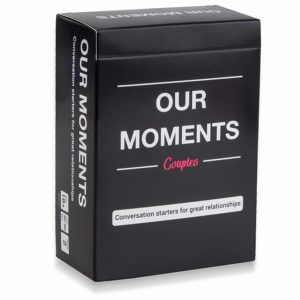 100 question cards
Age 18+
30-90 minute playing time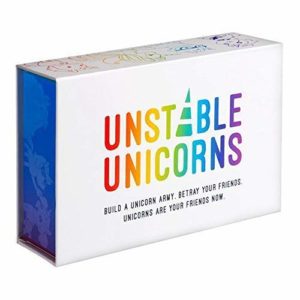 2-8 players
Ages 14+
30-45 minute playing time
From time to time, I post the reviews dedicated to other board games but Jenga. By the way, it is a mistake to think that board titles are good only for family nights, kids or teen parties. No, there are specific games you may pick even for a date night, including Jengas for adults and couples.
My girlfriend and I personally tested about 20 adult board games. Some of them are dirty and funny if you know what I mean, others are romantic, the thirds are playful and seductive. The results of these funny tests you can see on this page. Further, I want to explain how and why I picked these particular titles.
Top 3 board activities for couples, according to Jenga-Game:
Monogamy – probably one of the most popular titles in the genre "for couples". It offers over 400 ideas for a seductive date, with 3 interactive levels for play and 50 fantasy cards. A good addition to any date;
What do you Meme? – despite the playful name, this game is not recommended for anyone younger than 18 years. It's funny that the game requires at least 3 players to play, but we managed to have fun without a third person. I can't this game is for every couple, but if you are an internet geek, "What do you Meme?" will be fine for you;
Talk Flirt Dare – a couple-focusing version of "Truth or Dare". There are no complicated rules and boring card-picking. The title says it all. Try this game and your couple will surely have fun;
My idea of this guide was to deliver a number of top-notch funny and seductive titles for couples who want to have a fun time on a date night. I hope you liked my picks. I want to emphasize that every game on this list is under $30. So, they won't kill your budget. And won't collect dust on the shelves because many of these titles can be used for party nights too. What do you think about this review? Don't forget to check the video about one of the games from the list.
Video Tutorial: How To Play What Do You Meme
---