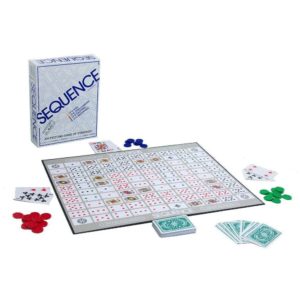 For 2-12 players
Game of strategy
Ages 7 and up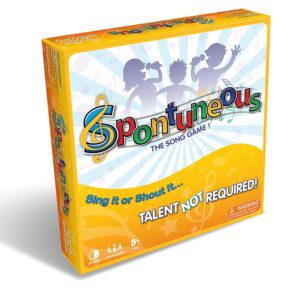 For 4-10 Players
30 minute playing time
Ages 8 and up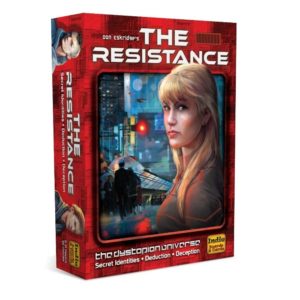 For 5-10 Players
30 minute playing time
Ages 13 and up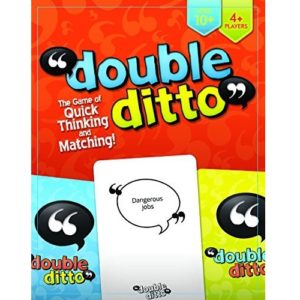 For 4+ Players
25 minute playing time
Ages 10 and up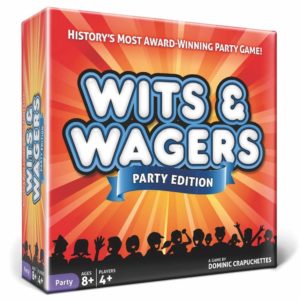 For 4+ Players
105 question cards
Ages 8 and up
---
Choose the Best Board Game for 10 Players
Customer's Choice: the Best Rated Board Games for 10 Players
15 users answered this survey. Please help us improve this review!

26.67% of users selected Sequence Game, 33.33% selected Spontuneous, 26.67% selected The Resistance, 0% selected Double Ditto and 13.33% selected Wits & Wagers. Every month we analyze your answers and change our rating.
---
Playing tabletop games with friends is one of the best ways to spend time, especially when it comes to the party with many people involved. It is fun, interesting, exciting, allows introduce strangers to your old friends, which is especially important if you are going to a diverse or new party of people with different interests. In this review, I will share my thought about picking interesting board games for 10 players or more.
Choice of the board games for 10 players
It is important to say that despite the fact the game's box may specify the number of players of 2-10, it can be fun only for a few people and not the whole group. It all depends on the picked game, so when you have chosen the title for the right number of participants, read its description and try on mentally what it will be like to play it with different people that you may not even know yet.
If you pick a family-friendly game, pay attention to the products that do not have to drag and drop on the desired location and have simple rules that everyone knows: Monopoly, Jenga, etc.
The next thing to consider is the average playing time per gaming session. Tabletop games can last both 15 minutes and good 4 hours and this also needs to be taken into account, depending on what is more interesting to people – instant fun or slow development of the plot.
For active people or those who can easily resent other players, you should choose not the conflict games – instead, it's better to focus on cooperative games. For those who easily separate the game from quarrels, you can choose more competitive games. For example, if your friend likes to chat, to make noise, to have fun – in this case, games should be more fun than intellectual. For such people, it is better to pick the title that involves active interaction between players.
Top 5 board games for 10-player teams, according to Jenga-Game.Com:
Sequence Game is a great pick for 2-12 players. It is a strategy game for the participants aged 7 years and more;
Spontuneous is my absolute favorite pick for large teams of 4-10 players. It will do for parties of friends and family-friendly gaming nights;
The Resistance is a 30-minute game for 5-10 teammates aged over 13 years;
Double Ditto is a hilarious 25-minute game for large teams where the participants are over 10 years old;
Wits & Wagers game is good for 4 players, with 105 question cards;
If you have the issues with The Resistance rules, check the video I've added to this review. It explains how to play. Make sure that everyone gets the rules of a new board game before playing. All participants deserve to have a fun time while playing. Do you have other party and family board games for large teams to offer? Share your recommendations in the comments below. Thanks for reading!
Video Tutorial: The Resistance – How to Play
---